Aripul Hoque

-Park Slope
· Park Slope is a neighborhood in the western section of Brooklyn.
· The benefits living in this place it is safe neighborhood, it has many shopping places.
· One of its famous cemeteries in Park Slope is the Greenwood cemetery.
· One of its famous parks is the Prospect Park.
· There are many apartments and condos in Park Slope.
· Park Slope is filled with all ethnicity of backgrounds.
· Park Slope is the largest district.
· It is an activist community.


-Maps


-Government
This is Bill DeBlasio, a council member of Park Slope.


-State (Assembly & Senator)

State Senator- Eric Adams


State Assembly- Joan. L Millman


-Congress

Rep.yvette Clarke


-Community Board
Park Slope

-Community Paper

My Stories
I lived in Park Slope all my life since i was borned and raised there.
Moved a couple of times, but still lived in Park Slope.
It is actually a safe neighborhood with many stores.
I visit Prospect Park in Park Slope when it is really hot.
Park Slope is filled with many ethnicities.
Parks
There are many features in Prospect Park. Like there is a west, east, south, and north side of prospect park.
Prospect Park has many places to visit.
In the south of prospect park there is a lake.
In the north there is a grassland to play and get picnics.
In the west there is the big playground where most people go to.
In the east there is a hike out leading to jungles.

Parks are a beautiful place in my neighborhood and community.

The most famous and beautiful park is the Prospect Park.
These parks in our neighborhood means a lot to us because at summer, all the parks are full house.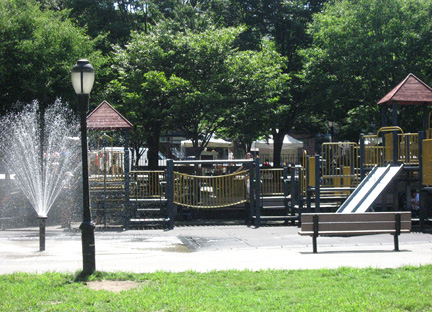 There are many small parks besides the Prospect Park like the 5th ave park, 7the ave park and more.
One problem that needs to be solved is the overcrowded playgrounds because of the Park Slopes populations.
The Park Slope Population is 62200, this is a lot for a small community. This is why the parks are full and the playgrounds on hot days.
This Prospect Park has sprinklers and a sand pit so children can have fun.
The famous place in Prospect Park is the west park because it has a big playground with sand pit, and water splashes.
I love to go to the parks in summer and play basketball, but sometimes the parks are full...
Prospect Park is a big place with 585 Acres.
There are Concerts in prospect park and admission are $3 each.
They are many people wanted to see these concert and has a mile line waiting to go in.
Some plays are music performance and dance performance.
Prospect Park is the best park!



Here is a link to a video and tour of
Prospect Park